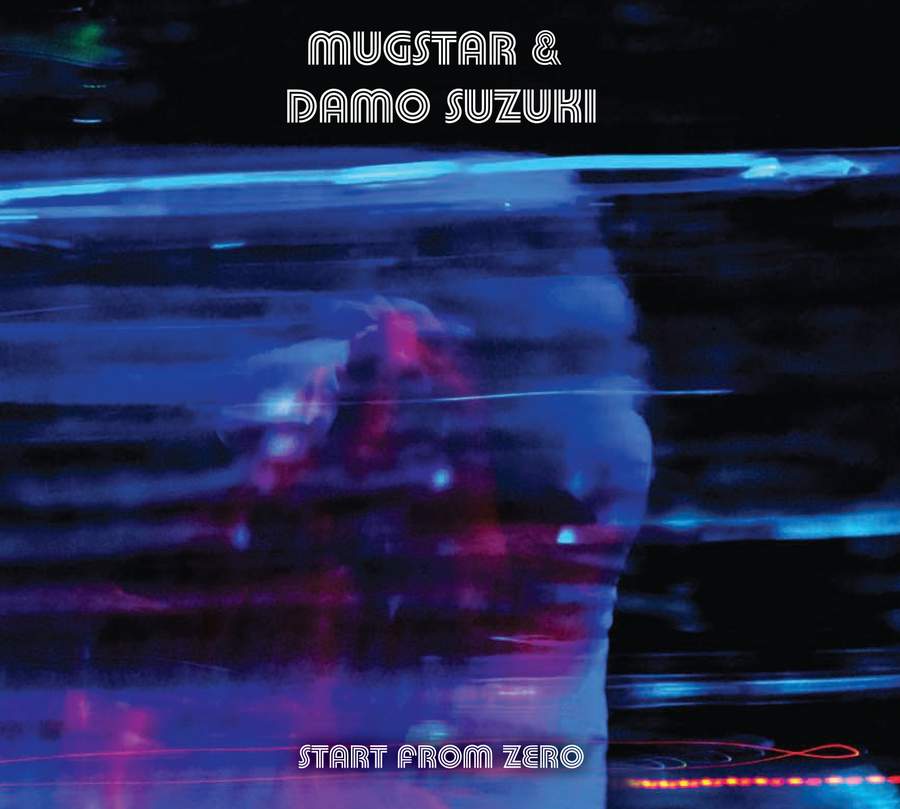 Limited edition of 500 copies packaged in a heavy duty gatefold sleeve.
 On a long hot summer night in 2012 a meeting of minds happened in Liverpool, England. Damo Suzuki visited the city to play a show with MUGSTAR. 

After a flurry of e-mails Damo requested MUGSTAR not to practice or figure out any music prior to the performance, as he believed it should "Start from Zero".
 Leaving the whole performance to be entirely improvised on the spot.
 It proved to be quite a night: the shamanic presence of the legendary Damo Suzuki immersed in the full-on, intense, sound of MUGSTAR – one of the leading bands currently exploring fresh and uncharted areas – as they forge forward through the deep space of kraut/psych.

The music that emerged that evening moved through driving, head-spinning double wah-wah attacks, eerie ethereal passages and on to an extended motorik coda, all powered along by thunderous bass and drums.
 Damo settled in immediately, a master of his own unique art.
Surging along with MUGSTAR as "sound carriers", absorbed in the energy and atmosphere through to the shows exhausting end. It's a great pairing.
Sound Carriers :
Damo Suzuki – Vocals
Peter Smyth – Guitar, Keyboards
Neil Murphy – Guitar
Jason Stoll – Bass
Steve Ashton – Drums
TRACK LISTING
Side 1:
1. Waken to the Night
2. Subway Sound
3. Innanewah
Side 2:
4. Zero Coda
IMPREC393 LP
Mail Order: mailorder@importantrecords.com