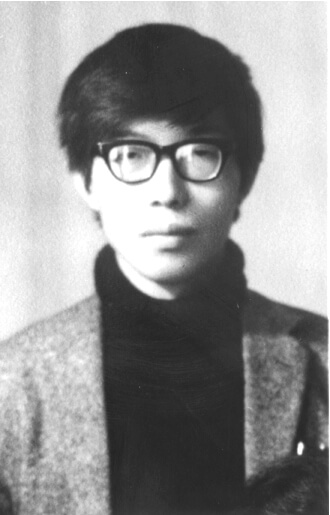 You may remember at my performance I was collecting your signature to support Fumiaki Hoshino who is an incense prisoner in jail for 44 years as follows.
FREE FUMIAKI HOSHINO!
Fumiaki Hoshino, one of the longest detained political prisoners in the world. He helped organize a protest Nov. 14, 1971, against the "Okinawa Reversion Agreement," which allowed the U.S. to base nuclear weapons in Okinawa. A policeman and a woman trade unionist were killed during the protest. Hoshino was framed up and charged with murder in those deaths.
The Japanese prison system is oppressive and most friends cannot visit him. He is innocent and there is no physical evidence whatsoever linking him to the deaths.
The only "evidence of guilt" were statements of six demonstrators made in closed police interrogation rooms. Five of these witnesses later recanted on the grounds they were coerced by cops and prosecutors. Others refused to testify in open court. Also, the police "lost" the videotape of the demonstration.
On top of that, the Supreme Court in Japan admitted Fumiaki was wearing "light blue clothes" during the 1971 protest, instead of "biscuit colored clothes" as was reported in the frame-up story.
For 37 years plus the Japanese government has imprisoned an innocent man.
This injustice reminds us of so many other frame-up cases and of the injustice done to Trayvon Martin here. Working people throughout the world need to stand up and demand, "Free Fumiaki Hoshino."
(Used words from Dan Coffman
ILWU Local 21 President
Longview, Wash. )

Check truth by yourself search "Fumiaki Hoshino" at your searchmachine.

Support us
FREE FUMIAKI HOSHINO

Put your name and address on the sheet.
Thanks for your support!!!

qq8u2cd9@dream.ocn.jp
http://fhoshino.u.cnet-ta.ne.jp/
Sadly he passed on May 30 with cancer.
As I was informed, even this situation at hospital, no visitor allowed..
All those years he was totally isolated also bad situation like long cold winter without heater, at the begging even he was not allowed to have pen and papers.
I shame as Japanese with this wrong Japanese justice that remind me never changing mentality for hundreds of years.
Everybody has right to live and right for free ideology.
It's not matter of his political color, it's matter of worth of his freedom.
Japanese justice steals his freedom from an innocent man for 44 years!
I'm really sad with this happened.
In year 2012 I was in Hiroshima joined spontaneously demonstration against Atom Power Station. At the end of demonstration at Peace Memorial Museum, I met Mrs. Hoshino and talk with her. I didn't know about case of Fumihiko Hoshino. I was really surprised and it's just unbelievable in seems-to-be-modern Japan, thing like this is still going on. Power of Stone Age authority.
Since then I'd been collecting signature to support "Free Hoshino", hope one day he'll live in free like we are.
RIP Fumiaki Hoshino (1953-2019)
Thanks for friends who wrote down your signature on this petition.
Sorry I'm not able to inform you possible answer on this.