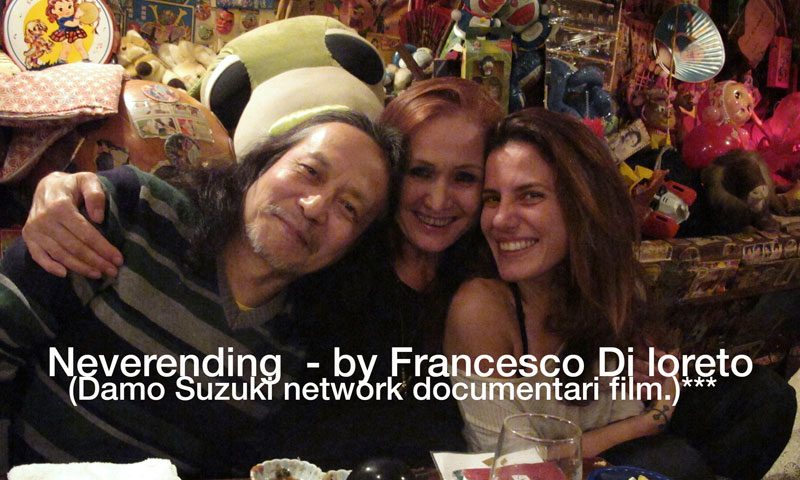 Please take a short notice:
Screening of "Neverending" by Francesco di Loreto
(Damo Suzuki's Network documentary film.)
On Thursday August 25 19:30 at Turistarama, Mauritiussteinweg 102, 50676 Köln
This is the part of 13th Sound Track Film Festival.
http://www.soundtrackcologne.de/de/artikel/filmprogramm-see-the-sound-neverending-damo-suzuki.html
If you have time and fun visit there. I'll be there too.
See you there!